OUR APP
The Mission Rosary App features Resources to Help You Consistently Pray the Holy Rosary.
Price $3.99 per month
Available in English, Spanish, Latin, French and Portuguese with more languages to come!

Professionally Voiced Guided Audio Meditations or go at your own pace using our Read Only Version.

Calendar to Manage your Spiritual life! Scheduled Time to Pray, attend Mass, Adoration and Confession with Notifications and Reminders!

Prayer Tracker- Automatically updated Mysteries of the day based on the liturgical Season!

Share to Social Media to encourage others and Build Community!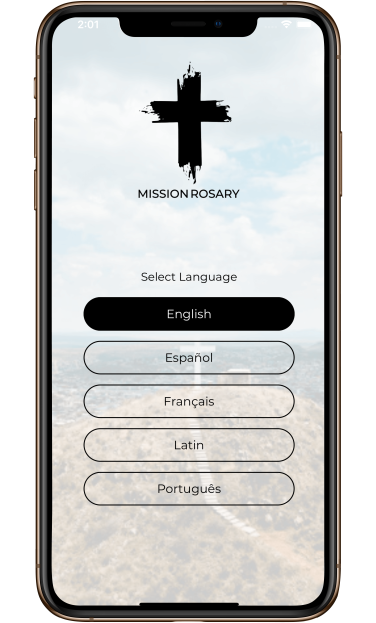 Our Shop
Share The Mission